SHE IS CLOTHED WITH STRENGTH AND DIGNITY;
SHE CAN LAUGH AT THE DAYS TO COME.
-Proverbs 31:5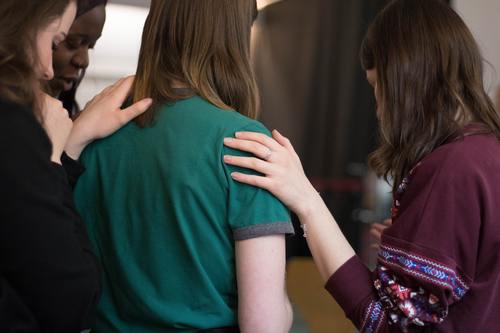 If you are a woman desiring to study God's Word, longing for community and connection, or simply curious about what all those women are doing every Wednesday at Elevation, we'd love to have you join us!

We gather for a great time of teaching, then break into small groups for meaningful discussion and connection time.
NEW STUDY BEGINS • WEDNESDAY, SEPT 15th
"Get Out of Your Head"
by Jennie Allen
In this study on the book of Philippians, we learn we don't have to stay stuck in toxic thinking patterns. Freedom comes when we refuse to be victims to our thoughts and realize we have already been equipped with power from God to fight and win the war for our minds. When we submit our minds to Christ, the promises and goodness of God flood our lives in remarkable ways. It starts in your head. And from there, the possibilities are endless.
(Study guides available for purchase ($12) or you can order
online
)
Childcare is available for nursery-6th grade.
375 S. State Street
Clearfield, UT
Join Women of Elevation Church Utah Facebook group